This week's featured wedding supplier is Patricia Brennan of Presley Blue Boutique – www.presleyblue.ie – Ireland's leading Multiway Dress Supplier. Patricia promises to provide you with quality, style and a service second to none!
Q: Who is Patricia, the lady behind Presley Blue and how did you start your business and what do you offer?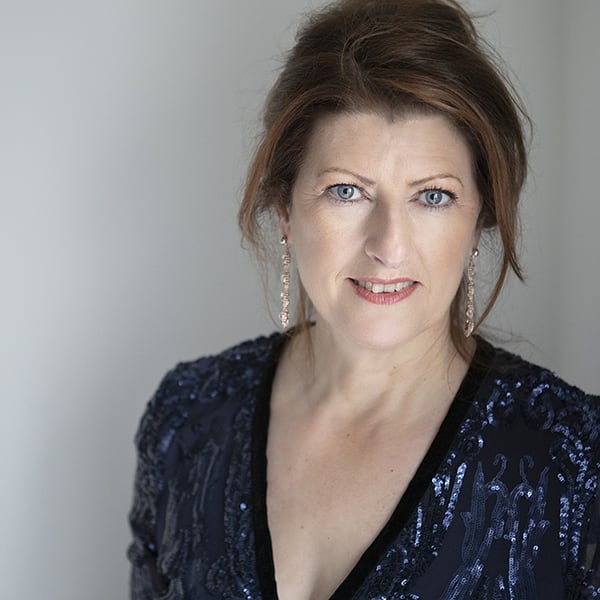 Patricia: Good question… Patricia is my name. I am Dublin born and bred. I am married to Cormac, my very patient husband of 24 years and mom to Andrew & Éabha both in their teens at this point. We have two crazy dogs Coco and Sam so it is a very busy household. I got involved in this business in early 2016 a lot of lessons were learned from that experience.
In 2017 I launched my own business Presley Blue Boutique where I saw my niche in the Bridesmaid Dress Industry. I decided on the name from my love of Elvis Presley as a kid, so I reckoned Presley Blue was a great homage to the King of Rock and Roll…
At Presley Blue my core product is the Multiway Dress. I saw how hard it was for brides to source quality dresses that suited all of their Bridesmaids. So along came the Presley Blue Multiway Dress Collection. I have sourced suppliers from all over the world where I finally located a number of superior manufacturers that could meet our high standards.
Q. You are Ireland's leading Multiway Dress Supplier, so please tell us a bit about the dresses that you are selling and why are they so popular?
Patricia: Ireland's leading Multiway Dress Supplier is a big statement to make but I feel this is firmly the case. What makes Presley Blue stand out is that we supply the Multiway Dress Range in ALL sizes. I have supplied sizes from a UK6 to UK30. This dress can be worn 27 different ways so there is a style to suit Every Body Shape… I have had occasion to help my clients wrap their dress 27 different ways!! Presley Blue has Tulle Multiway Dresses, Vintage styled Lace Multiway Dresses, Kids Multiway Dresses. Our Multiway Dress Range as I said is available to order in ALL Sizes, Lengths and variety of colours. Each Dress comes with a Free Bandeau and Brooch and a little carrier pooch. It weighs 2 kgs which is hard to believe when you see the dress.. Each dress has the option of a Flare, Full Flare, Hi-Low skirt… you can decide on how your dress is made. Your day your way! We also supply some very stunning event wear. All fabulous Gowns that are affordable and so easy to wear.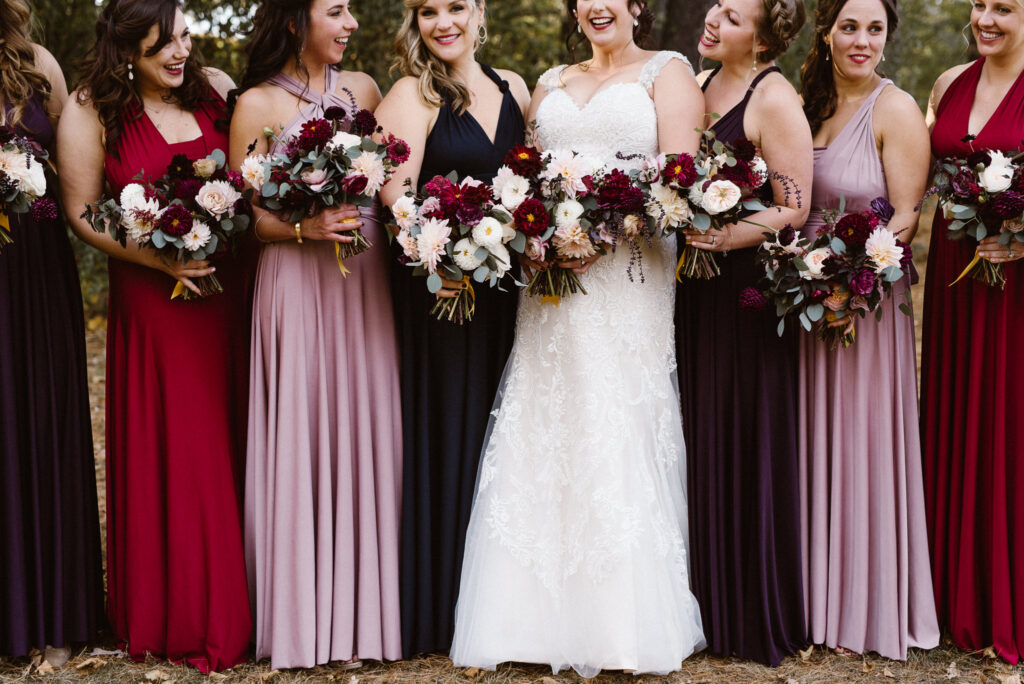 Q. Did you notice a trend in colours or is it all seasonal?
Patricia: I do follow the colour trends to see what's in vogue. Pantone Color experts are a great source of information however I believe each Bride should follow what they like best. I personally love depth in colour. I believe the colour choice depends on your favourite colour, the venue, what suits the wearer best, have you a theme there are so many variables… so if you have no particular colour in mind i also ask what is your favourite colour and I work from there. Sometimes it is the colour that you least expect is the colours that work the best.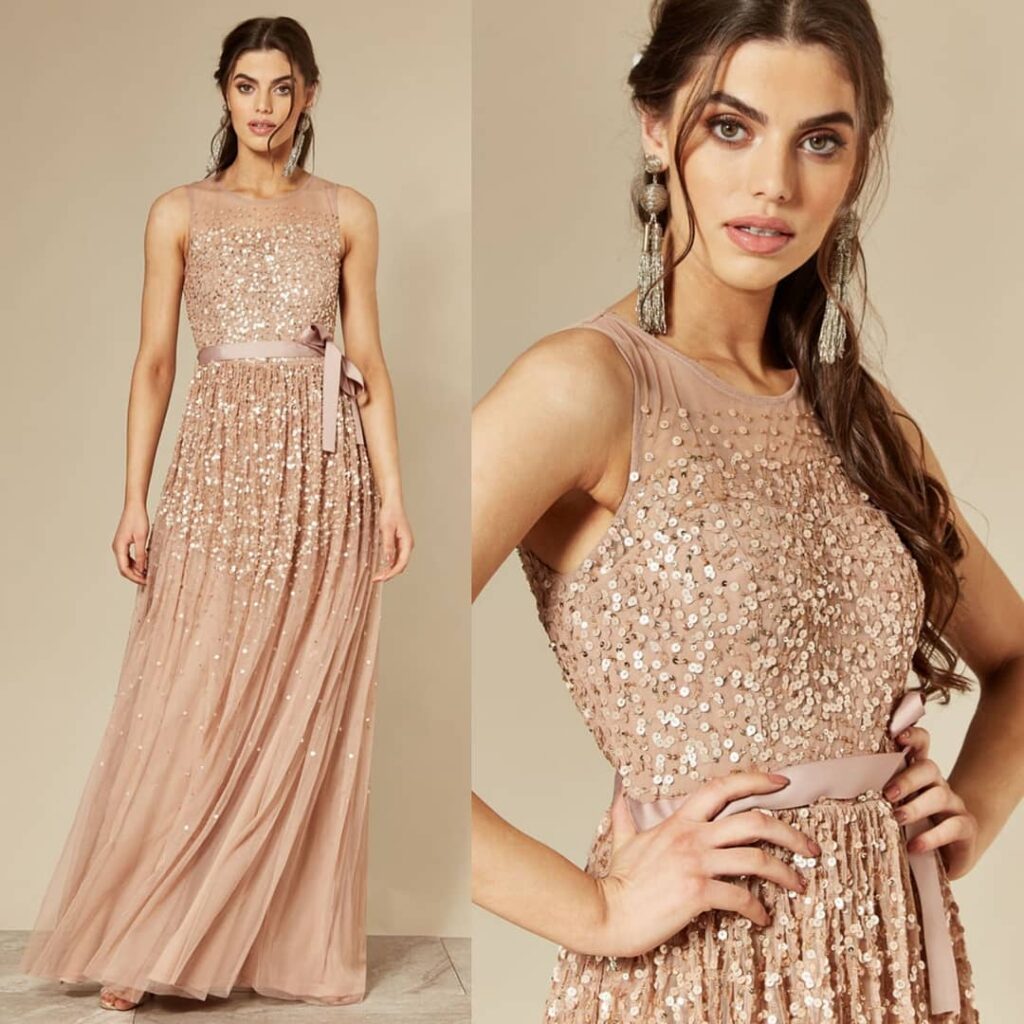 Q: Do you offer consultations and how do you deal with these, maintaining social distancing at the same time?
Patricia: Yes I have a Private showroom which allows you to see for yourself what is on offer. I work by appointment so the showroom is personal to you for the duration of your appointment. On account of Covid the numbers attending is closely monitored and all HSE guidelines are strictly adhered to. Before anybody enters the showroom I have already developed a rapport with the ladies attending so I know in advance what ideas are being explored. Another fabulous feature with the Private Showroom is that I deal with a lot of Brides living abroad… we facetime the bride or bridesmaid and they are involved in the process which is fantastic. Modern technology really makes this possible!
Q: Do you offer styling advice?
Patricia: Absolutely! With the Multiway Dress Range I go through the best way to wear it, accessorise it and can video how to tie the dress for the big day. I am available to attend on the Wedding day to help the Bridesmaids get ready. I was also a hairdresser some years ago so this also comes in very handy.
Q: Do you offer fitting / alteration services?
Patricia: No alterations is not something I do but I can make excellent recommendations.. with our Multiway Dress Range if alterations are required they are minimal.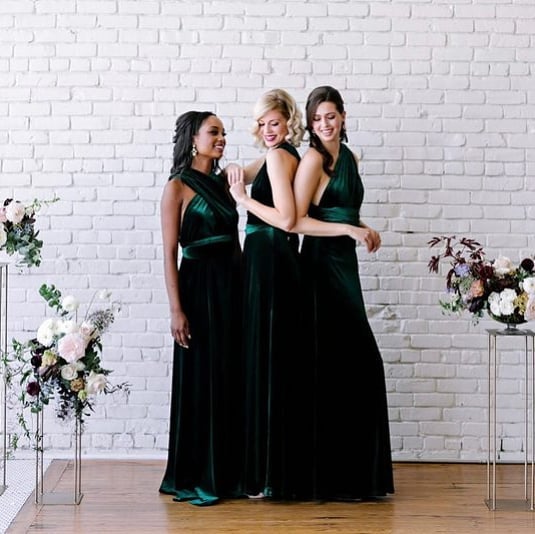 Q: Which other dresses do you sell?
Patricia: If the Multiway Dress is not for you I have some other fabulous gowns available. I believe in classic pieces that don't date. I have a love of sparkle that you might see in my range. I don't follow fast fashion so any pieces I have available are Elegant and Classy. I encourage my clients to try on that dress you would never have considered, most of the time this is actually the dress that suits best. Lately I have sourced some fabulous Jumpsuits perfect for that special occasion and some beautiful handmade headpieces.
Q: Any plans for the future that you wish to share with us?
Patricia: Behind the scenes at Presley Blue our website is under a major transformation.. Hoping to launch early September so watch this space as we should have some fantastic new pieces available, maybe a new Brand you'll have to follow and see. I would love to see Presley Blue develop further as it is my passion. I love quality, style and colour and most of all I really do love to see my happy ladies leave my little showroom happy that they have found the Dress!