How the new trend of Microweddings is emerging in Ireland
The biggest trend of 2020 that is taking over the Wedding scene is… yes, you guessed right! Microweddings. Covid 19 pandemic is heavily influencing our lives and of course, Weddings are hugely affected too. The new social distancing rules enforced asking people to stay at least 2 meters apart and with large events with more than 50 people prohibited until we enter Phase 4 in the Irish Roadmap. Wedding planning seems almost impossible. However, Microweddings have started to become increasingly popular, and they are definitely here to stay.
What are microweddings?
A Microweddings is a Wedding with less than 50 people attending. Usually, most Microweddings have less than 20 people including the bride and groom. Does a Wedding always have to be a mega party and in a large location? We think the answer is NO. You can have just as an amazing day with a small celebration and here are some reasons why you as a couple, may want to consider having a Microwedding:
Firstly, it allows you to save money. Did you know that the average cost of a Wedding in Ireland is €28k? A Microwedding reduces the financial burden on a couple who may not want to spend this much.
Also, you may want to keep the Wedding small and invite only close family and friends. An average engagement lasts 2-3 years, that's 2-3 years of planning. A Microwedding would suit someone who wants to avoid the unwanted challenges in the Wedding planning process. Plus, a smaller wedding is a lot easier (and cheaper) to plan in a short amount of time.
What type of venue do you need for microweddings?
As with all weddings, for legal reasons, the ceremony must take place in a venue with a recognised address and be ordinarily open to the public. Legal Binding Ceremonies & Civil Unions cannot take place at a private home. However, after getting legally married in a registry office, or in an approved room or venue, you might consider having your wedding celebrations in your own family garden. It will certainly be a lovely and cosy setting, plus, you will have the opportunity to spend meaningful time chatting with your guests.
If you decide to go ahead and book a venue, make sure you have an idea on the number of people you want to invite. For a Wedding of up to 50, you will need a big enough room to allow for social distancing. Most Hotels will accommodate a small Wedding party. This may not be in their Ballroom but in a function room which you can add your own décor touches to.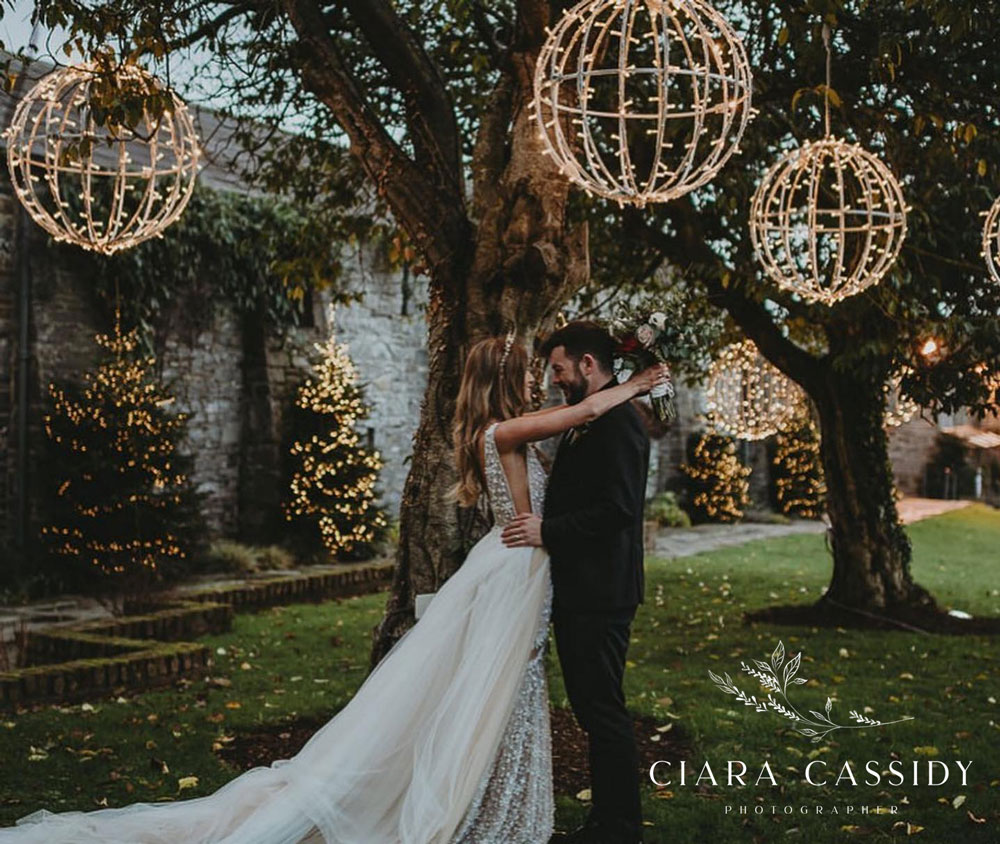 Also, if weather permitting, you might consider the outdoors! The majority of wedding venues in Ireland have beautiful landscaped gardens so rest assured that you will have plenty of choice when it comes to organising your small fairy-tale wedding.