Cara and Phelim's love story began a few years back, at their workplace…

Q: So, how did you guys meet?
Cara: We met in work (Phelim used to be my manager).
Q: How did Phelim propose? Were you expecting it?
Cara: Phelim proposed on top of the Empire State building on December 12th 2018 so nice and snowy and freezing! I didn't expect it but so many hints went over my head including the ring box showing up on the airport Xray machine!
Q: Tell us a bit about your Wedding Day…
Cara: We had a Gatsby themed wedding with black and gold everywhere with the ceremony stripped back to nice white, clean and simple.
It was over in a flash and even after getting up at 6am for hair and makeup. We did a first look so most of the photos were done before the ceremony so leaving us time to actually enjoy our drinks reception. It was a great day, a bit of a blur but definitely remember the DJ playing Sandstorm and everyone going mental!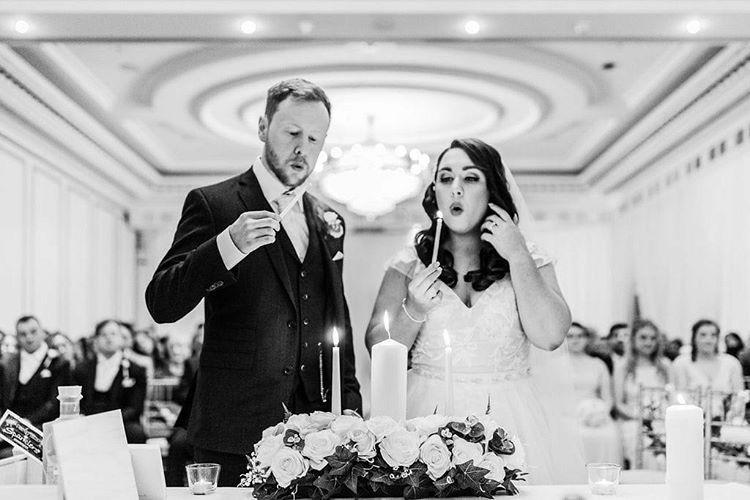 Q: Did you have a themed Wedding? What made you choose that theme?
Cara: We had a Gatsby themed wedding reception and a white simple ceremony. I wanted a simple and elegant ceremony and then a big over the top Gatsby party. I chose the themes as I didn't want a wedding like everyone else and wanted one big party!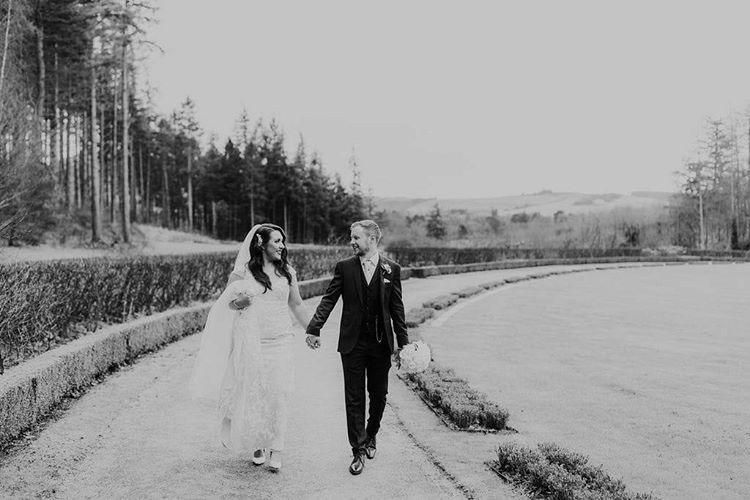 Q: Any tips for couples due to get married?
Cara: Don't stress about things on the day as it's too late to fix it. If it's going to happen, it's going to happen and more than likely you won't even know. Also a first look. It calms your nerves and you do still get the butterflies walking down the aisle – the excitement is still there!
Venue: Powerscourt Estate
Photographer: Niamh Smith – The Photography Hub