A wedding handbag can be glamorous and elegant, but at the same time, a very useful bridal accessory. You should use the bridal handbag as an eye catcher, so that it suits the wedding day, but it can also be reused for other occasions. Also, let's not forget that handbags could be really practical for the bride. Small items such as lipstick or hygiene items can be stored- away in a clutch bag and are quickly found even in the hustle and bustle of a wedding party. Some brides even hide a little lucky charm in their bridal bag.
In this post, we've put together a few ideas and images to inspire and help you to choose the right handbag for your wedding day. Don't forget when choosing a design, to consider whether you can still use it for other occasions, even after your dream wedding.
Just a beautiful touch of Rose Gold is all you need to make a stunning bridal statement.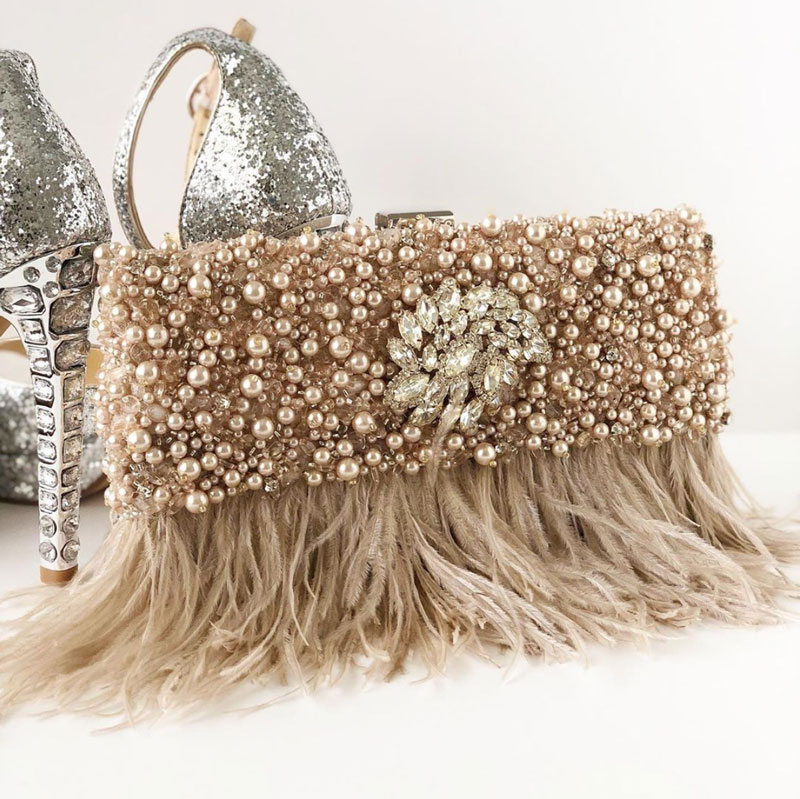 This heirloom clutch was made from the bride's mother's wedding dress. How fabulous!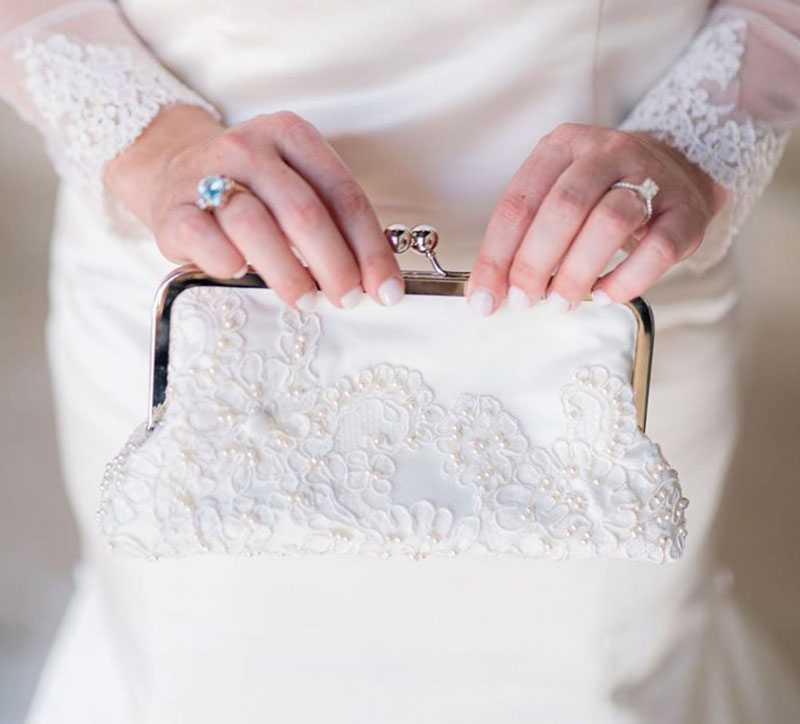 The two bridal clutches below have been made for two sisters, from materials cut from the same cloth of their mother's wedding dress!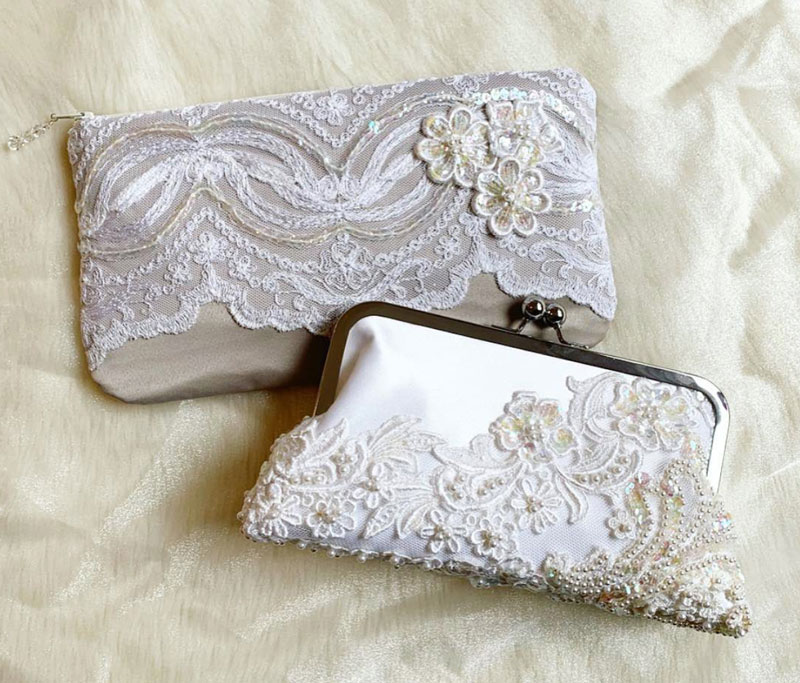 A personalised bridal clutch will be cherished for years to come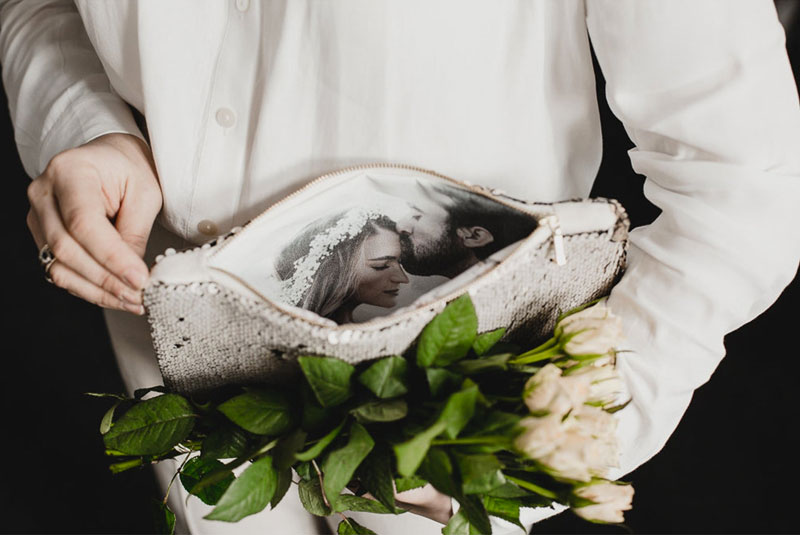 You might want to consider, depending on your budget, a bridal clutch personalised with your very own monogram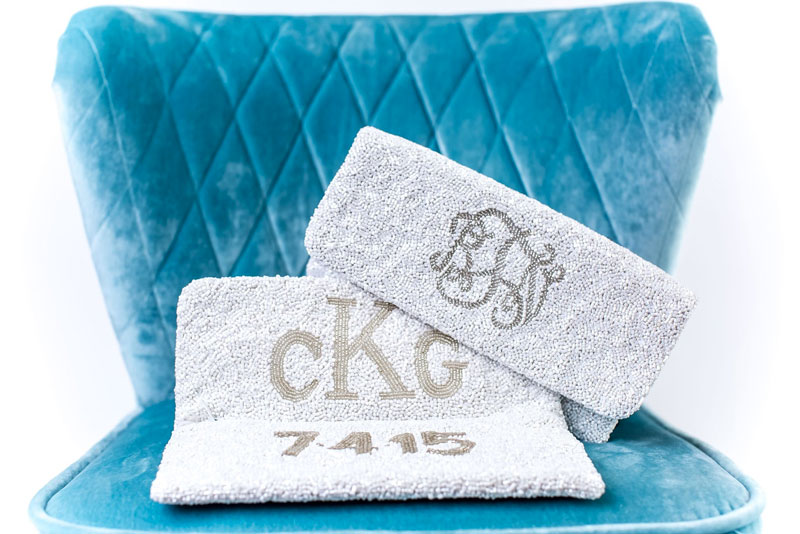 or this beautiful clutch personalised with the bride's surname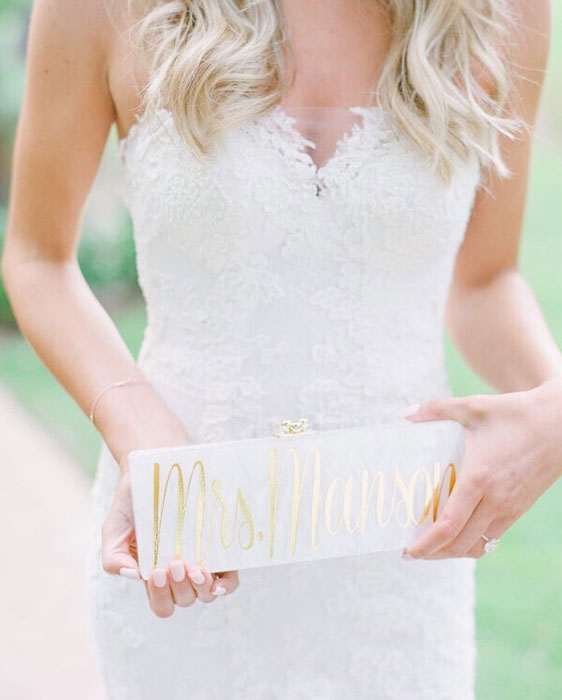 For an Art Deco inspired style, we suggest: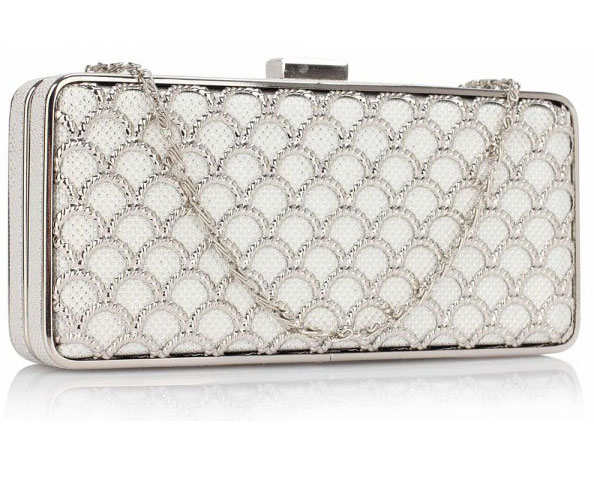 Your something blue could be this beautiful clutch from Emmy London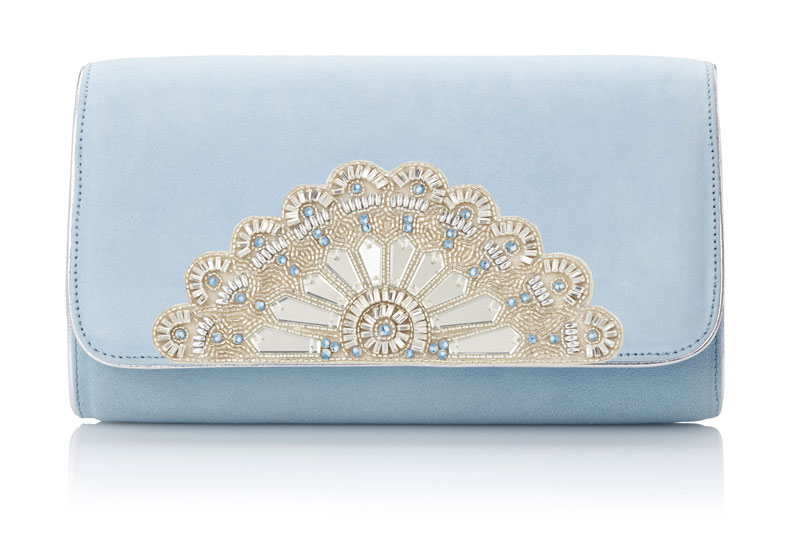 or this bridal clutch from Vintage Pearl Bridal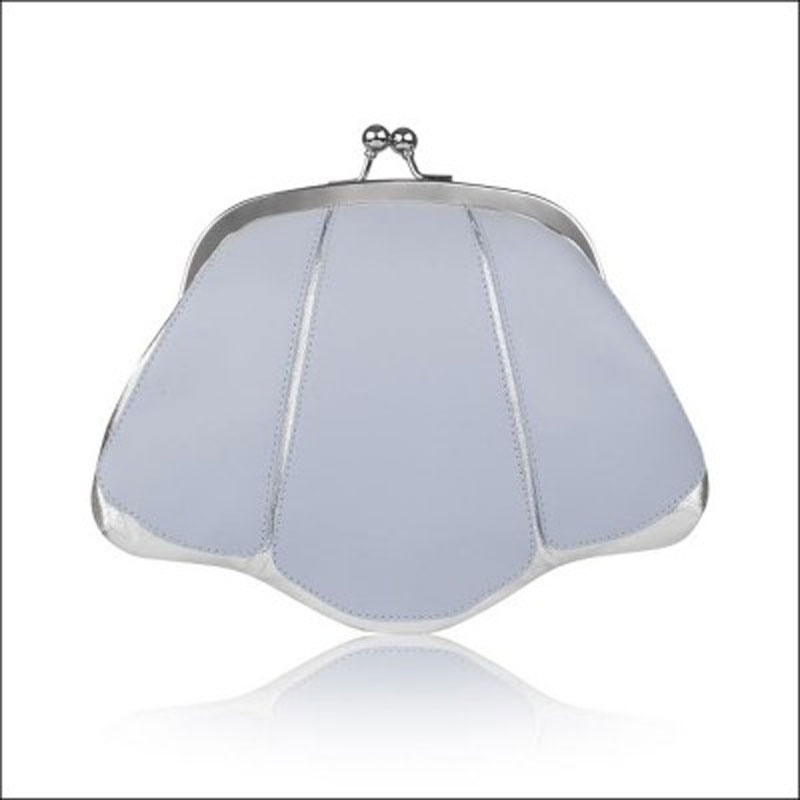 You can never go wrong with a classic