With so many different options for Wedding Favours it is hard to choose the right one. They are a lovely touch to the tables and a great way to say Thank You to your guests. From Soap to Relish here are our top 5 Wedding Favours.
Hand Made Soap
Clonfadda Handmade Soaps make luxury personalised soap wedding favours that are handmade in Co. Clare. They have beautiful designs and smells that will wow your guests for sure. Prices start from €2.50
'All soap bars in our range can be personalised with the bride and groom's names and wedding date. Orders can either combine a selection of soaps feminine and masculine, or a single product. The choice is entirely yours.'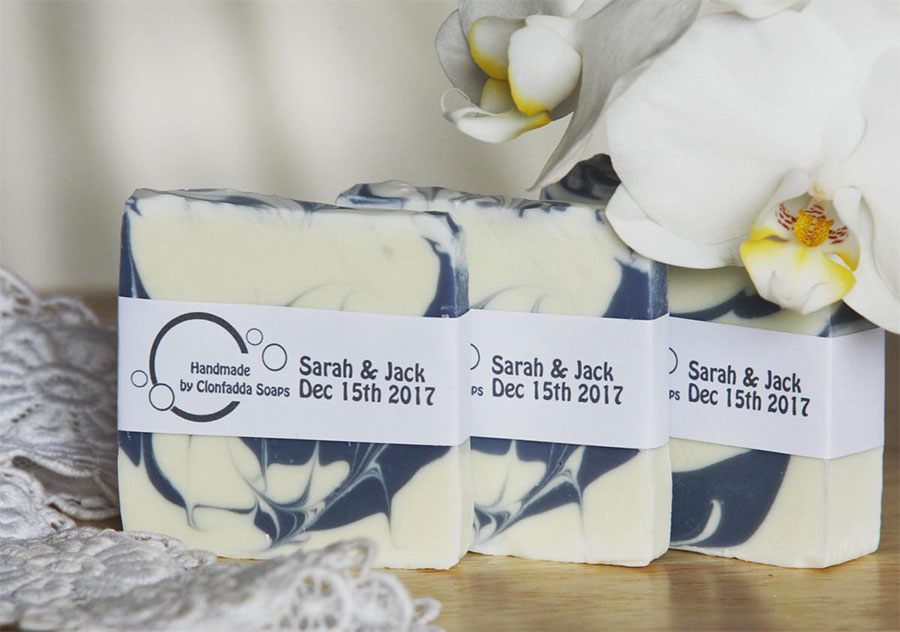 Chocolate!!!
This is probably the most popular Wedding Favour. Irish company Lily O'Brien's is a great choice.
They have 3 options for Wedding Favours:
Individual Honeycomb Crispy Heart Chocolate Favours, starting from as little as €0.30
Wedding Favour Collection, 2 Chocolates starting from €1.35
Wedding Favour Collection, 4 Chocolates from €2.80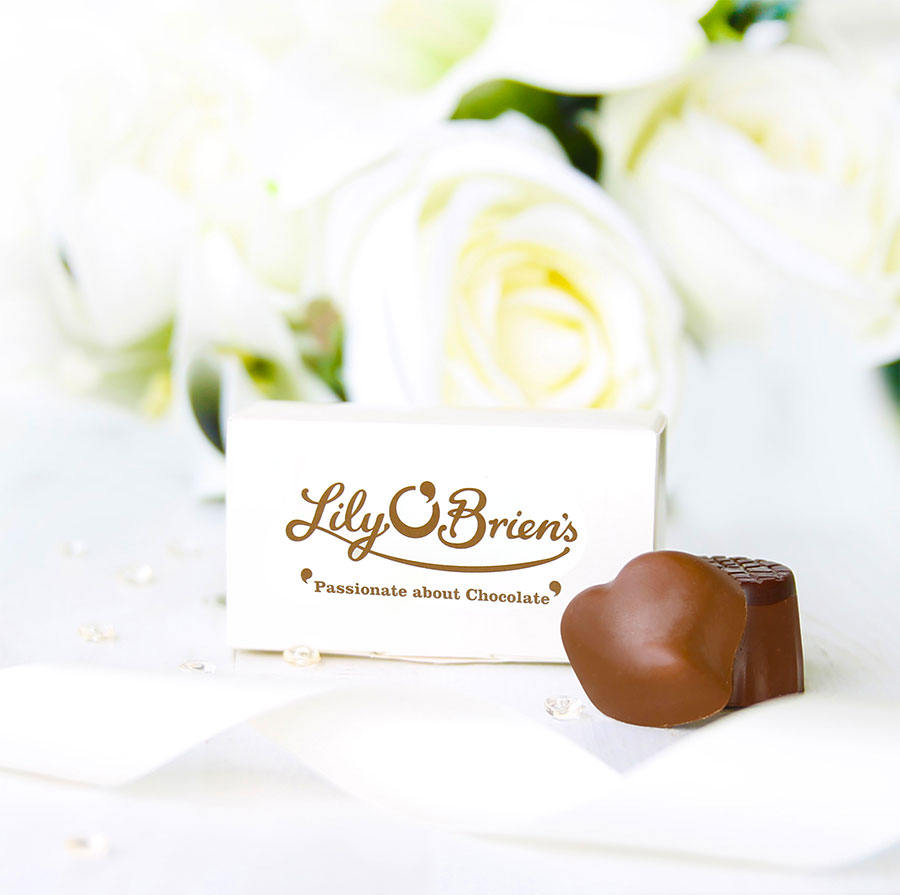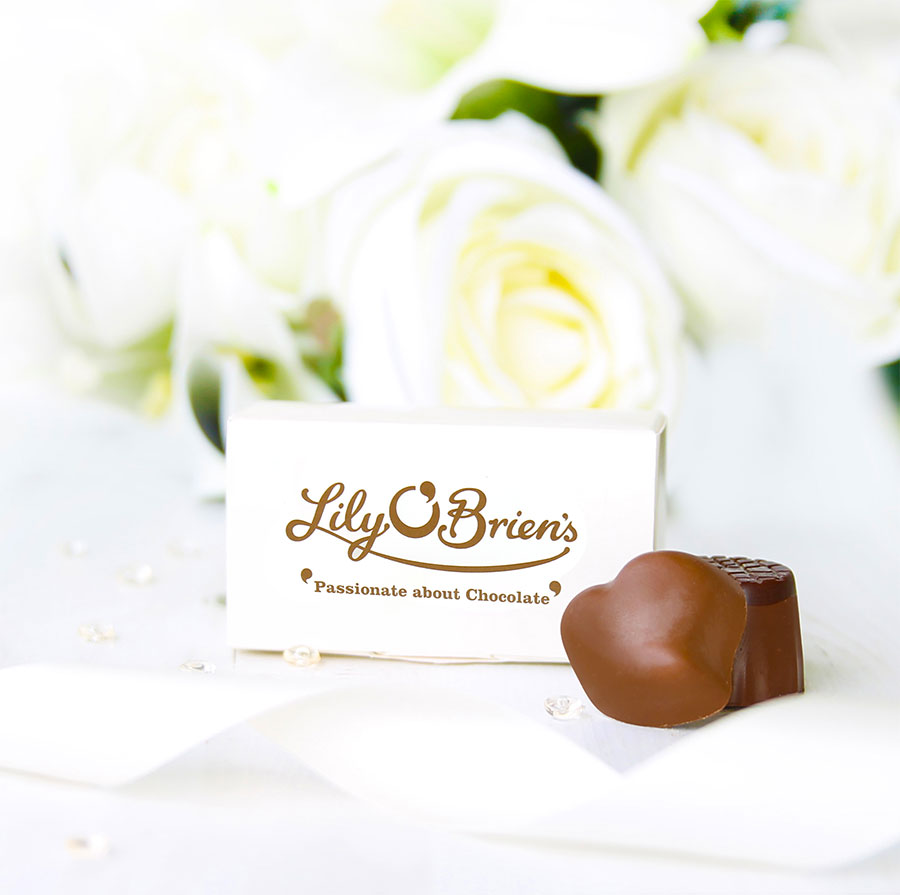 Charity Donation
A Charity donation is a great choice for Wedding Favours.
One charity we focused on is The Irish Heart Association. You can choose from two messages "In memory of" or "In celebration of life, health and happiness" or compose your own unique personal message.
Their Wedding Favour advisor will help you choose and design personalised, elegant cards and keepsakes for your special day.
'Our wedding favours are a subtle way of supporting our work to help prevent the tragic loss of life to heart disease and stroke, while giving your guests a meaningful keepsake of your special day.'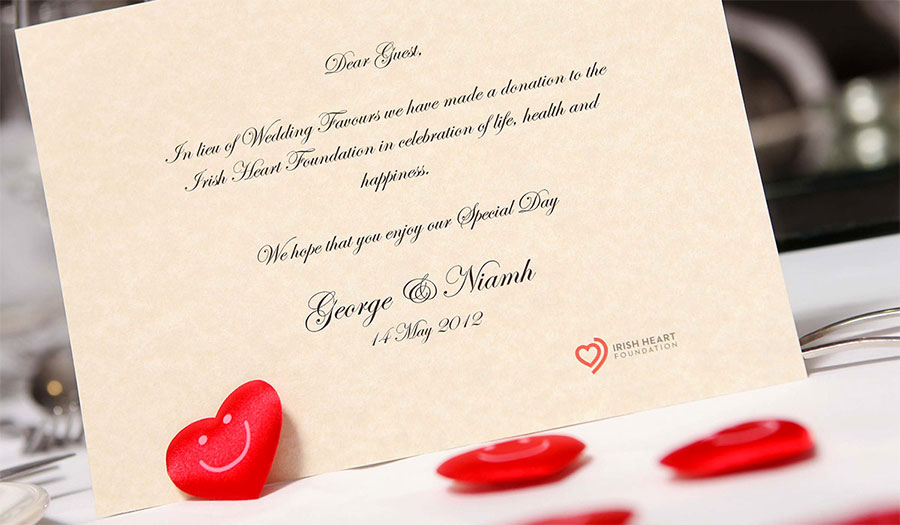 Miniature bottles
Who doesn't love free alcohol? Whether you choose Baileys, Liquor or Gin it will be a great hit with your guests. Miniature bottles can be found on Molloy's and also on Just Miniatures
Add an extra touch by personalising the bottles, by adding a personalised sticker or a tag on them. Just Stickers! will be able to help you out with this 😊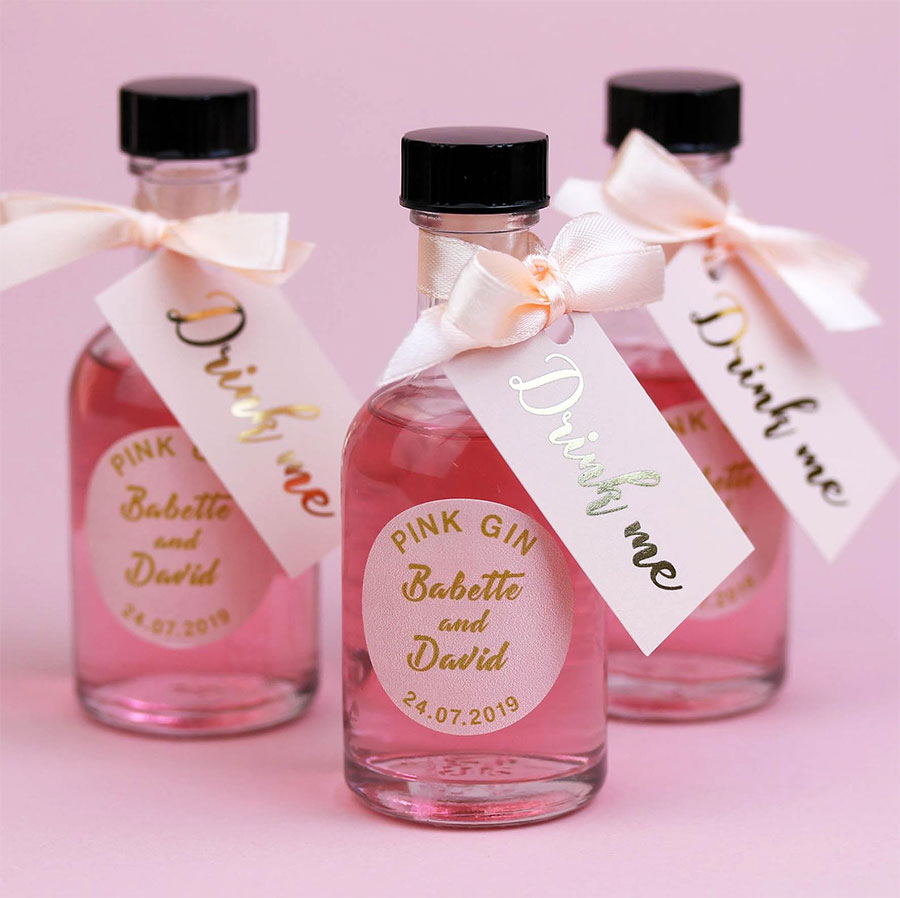 Ballymaloe Relish
Bargain alert!!! Ballymaloe have the most unique Wedding Favour I've come across – a jar of Wedding Relish! I know every single one of my guests would enjoy this!
'These 35g jars of Original Country Relish featuring a bespoke wedding themed label are perfect for couples who want to have something special either displayed on the tables to be served with the meal or as handed out as gifts. Whether you're having a lavish affair or an intimate gathering of close friends we think these mini jars cater for all Brides and Grooms to be tastes.'
They are available in cases of 60 and in multiples of 20, a tray of 20 is €10 each. Meaning if you have 100 guests it will cost you only €50. Not only that, but delivery in the Republic of Ireland is FREE!!  They can be purchased from their Shopify Shop